Manage the entire credit cycle centrally and keep control of your financial risk indicators

In-depth assessment of the potential client.

Obtain real-time data on your customer.

To have indicators for the decision on the exact line to be granted.

Cost and time option according to customer quality.
Aspects of RMS (Risk Manager System) implementation
Reduced time for data entry, analysis and resolution.
Management of business rules through a powerful decision engine.
Dashboard with all the information needed to resolve a request, integrated with the company's own bureau and query sources.
Automation of the process of entering information and emptying all types of balance sheets and income statements.
Control over the entire process workflow, through automatic allocation and calculation of response times.
Follow-up of the credit process, verifying the information entered and supporting compliance with credit policies.
MIS to keep its policies and decision models under control.
Better control of the SLAs of your services.
Risk Tier Model Run and Risk to Price Model Run
Creation of company policies on criteria or portfolio study, which allows for credit resolutions according to customer input variables.
Interface allowing the administration of multiple combinations of admission policies, their online control and modification in real time.
Credit Resolution System
It allows, through the established rules, to show the maximum amount approved for the client under evaluation.
Allows the establishment of additional characteristics to the credit granted, such as terms, rates, payment conditions, among others.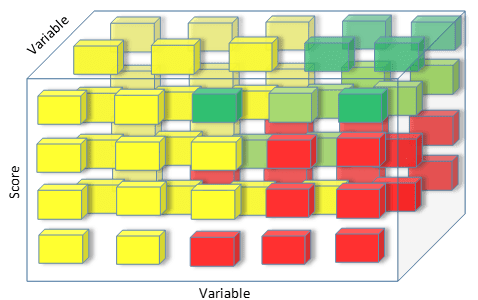 Applicant and Behaivior score execution
Enables Risk to Price modelling, based on PE and BAI, to determine cluster rates and target business revenue.
Manages multi-input scoring models, e.g. cluster income/score.

Product workshop
It allows the design of products, outlining rate, term, footing, % of financing, product associated with client Risk Tier, product term, documentary requirements specific to the product's attributes.
Multiple Sources of Information
Connection via WS (SOAP, REST) with the company's CORE systems.
Connection to multiple sources of Previred, Equifax, Transunión, SIISA, Sinacofi, SII, among others.
Sales Quality Management
Total management control, through vintage reports, Roll Rates, Forcing, KS, ROC, AUC.
Benchmarking of results, with the ability to control general or particular ratios of the portfolio.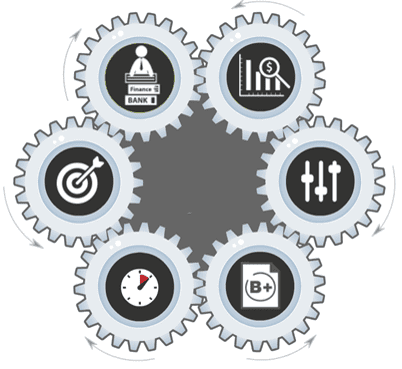 Benefits
Increased efficiency and cost-effectiveness in strategic actions.
Improves resolution time and optimises resources.
Validates information, substantially reducing processing times.
Minimises credit risk, reducing default rates.
Evaluates your company's current portfolio composition and performance.
Allows real-time analysis for corrective action.
Support in complying with current regulations.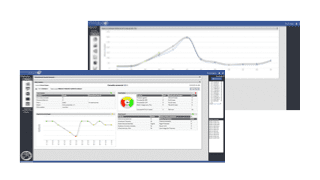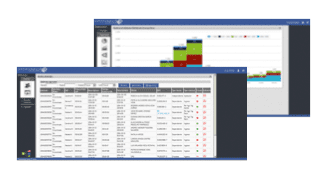 Complete RMS for the administration of the entire credit process and risk management administration. Minimises errors, improves intake quality, improves CV indicators, improves collection efficiency and avoids curse errors.
Customisation hh hh
(Start up) [2] [3] [3]
Monthly blackboard price
(Unlimited use of licences and unlimited use of consultations) [1] [1].
[1] Technical operation of the platform, backups and maintenance in Expert Choice environment.
[2] Maintenance and operations contract for one year.
[3] Development in Java language and ORACLE database.